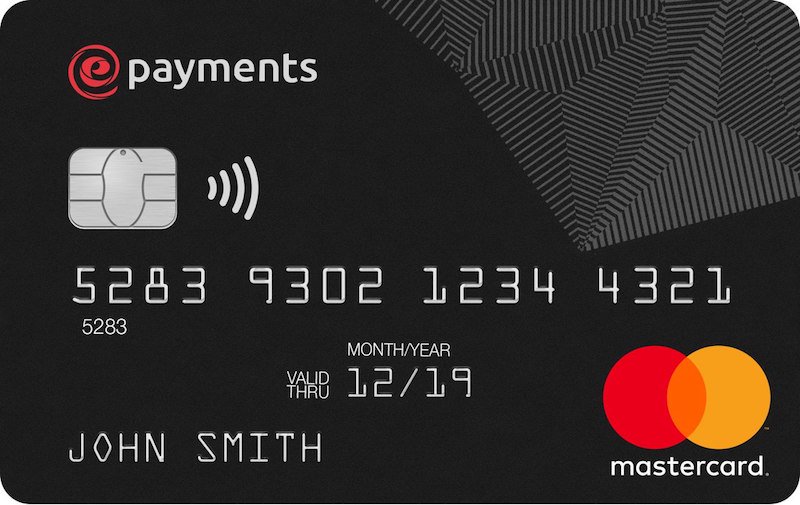 As more and more people turn to online transactions for security and convenience, Online Banking ePayments (OBeP) have become increasingly popular in recent years. OBeP is a convenient and secure way to transfer funds digitally and has many different types, solutions, and implementation methods.




What Are Online Banking ePayments (OBeP)?

Online banking ePayments are an electronic payment method that lets you make payments directly from your bank account. OBeP transactions are secured by digital certificates and encryption protocols that authenticate the sender and recipient of the funds. Overall, it offers many benefits for users and businesses, making it a popular transaction method.

Its key benefits include:


Convenience
Speed
Security
Lower costs associated with handling payments
Improved cash flow
Accessibility
Environmental friendliness



Types of Online Banking ePayments:

Online Banking ePayments; have several types. The most common types include the following:


Direct Debit – A direct debit payment is initiated by the merchant, who sends a request for payment to the client's bank account. The client must authorize the transaction for it to process. Once it's done, the funds are automatically deducted regularly. This type of payment is typically used for recurring payments, e.g. subscriptions, utility bills, etc.

Credit Transfers – In this type of online banking ePayment, the client initiates the transaction and sends funds directly from their bank account to the merchant's bank account. Credit transfers are typically used for one-time payments, e.g. bill payments, online purchases, etc.

Prepaid Cards – This type of online banking ePayment is like credit cards, but, the key difference is that prepaid cards are loaded with a specific amount of funds beforehand. You can use a prepaid card for online transactions and purchases. This type of OBeP is a great option for individuals who don't have a credit card or who simply don't prefer to use one.

Mobile Payments – Mobile payments, as the name suggests, allow you to use your smartphone to make payments. You can use this method of online banking ePayment using mobile apps or other smartphone payment services. Mobile payments are a popular form of electronic payment thanks to their ease of use and convenience.

Apart from the different types of online banking ePayments, there are several OBeP solutions available. These include the following:

Mono-Bank Solutions:

Mono-bank solutions refer to an online banking ePayment solution that lets users make payments within the same financial institution or bank. Mono-bank solutions are typically more convenient and faster than multi-bank solutions. This is because there is no need to involve an intermediary.

Multi-Bank Solutions:

Multi-bank solutions allow users to make payments across different financial institutions or banks. Multi-bank solutions involve a third-party payment processor that facilitates the transaction and ensures that the funds are transferred quickly and securely.




Implementation of Online Banking ePayments:




Financial institutions, such as banks and credit unions, can implement online banking ePayments in several ways. The implementation method they use depends on the institution's resources and the complexity of the system they want to offer. Common ways banks and financial institutions can implement OBeP include the following:


Developing An In-House System:
This is typically the primary method most banks use. Banks develop their own digital payment system in-house. This allows them to have greater control over the security and functionality of the system. However, it can be relatively more time-consuming and expensive.

Partnering With Third-Party Providers:
Many financial institutions and banks partner with third-party payment processors, e.g. Google Pay, Apple Pay, Stripe, PayPal, etc., to offer OBeP options to their customers. This lets them offer these services without developing their own systems, hence reducing the time and cost required to implement such systems.

White-Label Solutions:
Some banks also use white-label solutions. These are pre-built systems that the bank can have branded and customized for its specific needs. This approach can be a cost-effective way for banks and financial institutions to offer online banking ePayment services easily and quickly.

Steps Required for a Successful Bank Transfer Payment:

Here are the steps involved in making a successful bank transfer payment:

Obtain The Recipient's Bank Account Details: Before you initiate the transfer, you will need to acquire the bank account details of the recipient. The details may include their account number, routing number, sort code, etc.

Log Into Your Online Banking Account: Once you have all the account details of your recipient, log into your online banking account using your credentials.

Select The Option to Transfer Funds: Navigate to the option to transfer funds. It is typically located on the dashboard or in the menu.

Input The Desired Amount: Input the amount of funds that you want to transfer. Then, review the transaction details to make sure that everything is correct. You may also have the option to include a reference or message with the transfer.

Confirm and Authorize: Once you are satisfied with the transaction details, you can proceed to authorize and confirm the transfer. This typically involves entering a one-time password or some other security measure to ensure that the transfer is legitimate.

Wait For The Transfer to Complete: Once the transaction is authorized, you will need to wait for it to be completed. This can take anywhere from a few minutes or hours to several business days in some cases.
Overall, bank transfer payments are a convenient and secure way to transfer money. It is important to make sure you have the right account details, and that you take the necessary steps to protect your account information and banking credentials.

Summing Up Online Banking ePayments (OBeP) for 2023:

Online Banking ePayments are a secure and convenient way to transfer funds. They have several different types, solutions, and implementation methods. OBeP services offer many benefits, such as greater convenience, reduced risk of fraud, faster processing times, and more. It is recommended that you familiarize yourself with best practices for online banking ePayments so you can ensure a secure and smooth experience. Some tips include keeping your personal information and banking credentials private as well as using reputable and trusted payment providers. By taking these steps, you can enjoy the various benefits that OBeP solutions offer.


About The Author:
Author: Chris Fernandez
Small business authority and entrepreneurial journalist.
Freelance Contributing Writer.

POST UPDATED: May 19, 2023