What Is A High Risk ACH Processing:
High Risk Ach Processing provides the ability to directly bill a customer's checking account for payments on goods and services. This is essential for many business entities who do not qualify for traditional ach processing, due to a conflict with acceptable industry or product types. Processing platforms can include virtual terminal entry, upload of spreadsheet batch processing, crm payment integration, and custom api integration solutions. High volume ach processing is typically welcomed for most industries. A recurring billing options can be added to automate ach processing on a pre-arranged recurring payment schedule.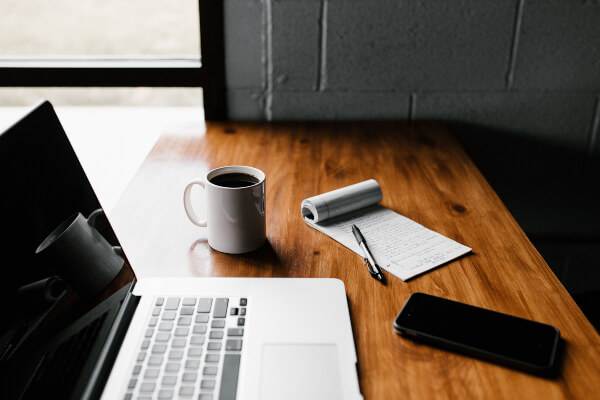 Benefits of High Risk ACH Processing:
High Risk Ach Processing offers a private, secure electronic payment transfer system, in the United States, that connects virtually all the United States financial institutions. ACH processing is a convenient alternative to paper checks for both businesses and customers. It is more efficient and faster than paper checks and it is more cost-effective compared to Credit card and Debit Card payments. Businesses that accept ACH payments can have great cost savings on their month-to-month processing statements. Per-transaction costs are usually lower than credit card charges and the savings add up, particularly for businesses that have high average transaction amounts. Here are some of the most notable benefits of high risk ACH processing:
Hassle-free, faster option as compared to paper checks.
Reduces Credit Card Chargeback Ratio.
Reduces the Risk Of Identity Theft of your customer
Checks credit/debit and savings accounts electronically.
Enables automatic recurring payments and billing for direct debit.
Reliable, secure electronic payments system. Visa, Mastercard, Credit Cards, Debit Cards, and Checks can be stolen.
A great cost-effective alternative payment solution for e-commerce businesses.
ACH connects virtually every financial institution and bank in the United States.
Eliminates postage and envelope needs.
As e-commerce grows, so does the demand for high-risk payment processing. More and more online businesses and high-risk industries are becoming dependent on high-risk ACH processing. Considering the above-listed benefits, it's not surprising why.
High Volume ACH Processing:
High-risk merchants heavily rely on credit card and debit card processing, but they should explore High Volume ACH Processing for their U.S. customers, residing in the United States. This overlooked option can prove to be valuable for your business as it is low-risk and offers various other benefits. Read on to learn about High Volume ACH Processing, how it works, its benefits, the underwriting process, and more. Many merchants prefer ACH over Visa Inc and Mastercard processing.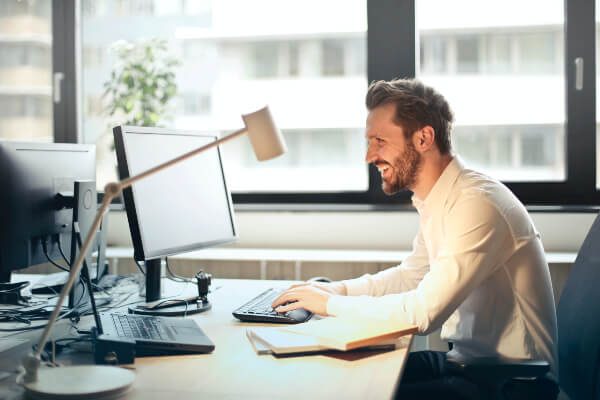 What is High Risk ACH?
ACH stands for Automated Clearing House . It is a form of electronic payment or the direct debit that occurs from one bank account to another over the Automated Clearing House payment network. This huge network is the backbone that banks use to talk to each other and transfer funds, throughout the United States. Considered a Direct Debit from your customer's account to complete the electronic funds transfer, under strict Nacha Operating Rules for all electronic funds transfer in the United States.
ACH processing is mostly suitable for High-Risk ACH merchants and businesses. High-risk ACH transactions take place between bank accounts so naturally, their processing involves several key steps. These include the following:
A business or a bank, called the originator, initiates the transaction/payment.
The bank submits an ACH entry when the initiation is received via ACH Network.
The entries are sorted and sent to various operators according to the schedule of batch transactions.
The entries then get tallied into the payments category and direct debit category.
Once sorted, the recipient bank receives the high-risk ACH entries.
Once the entry category and adequate funds on the originator's end are confirmed, the recipient bank processes the payment accordingly into crediting or debiting money.
These inner workings of high-risk ACH processing may seem complex, but the process for the user/client end is quite straightforward as it involves debiting money from the customer's bank account into an ach merchant account .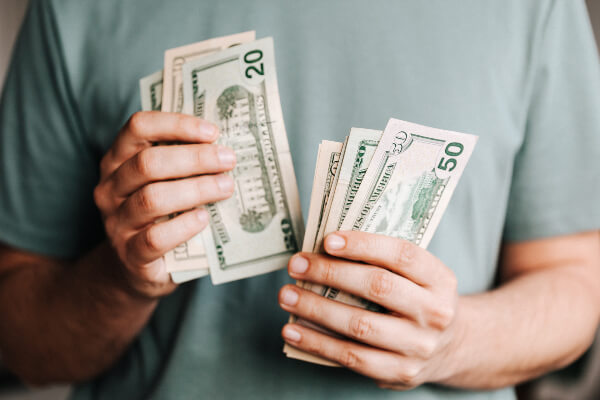 ACH For High Risk Industries:
ACH For High Risk Industries is one of the fastest-growing payment processing services in the country. Businesses and merchants from a wide range of industries find ACH to be more efficient and reliable. While medical providers, web designers, and auto repair shops are low-risk merchants that choose to use ACH High Risk , it attracts a variety of high-risk merchants too. ACH For High Risk Industries include travel agencies, tech support merchants, collection agencies, nutraceutical merchants, credit repair businesses, student loan, doc preparation, debt consolidation, telemarketing, call center, timeshare merchants, vacation clubs, and travel clubs, plus all other industries looking to use ACH Payments to increase their revenue and grow their business.
Generally, any business that has a large ticket size or high chargeback history can take advantage of High-Risk ACH Processing . Here are some types of industries and businesses that can greatly benefit from ACH payment processing:
Insurance service providers that offer recurring payment plans.
Membership organizations, e.g., social clubs, gyms, etc.
B2B businesses that invoice commercial clients for services and goods.
Schools, camps, and teaching academies charging tuition payments.
Digital, subscription-based businesses.
Religious and non-profit organizations that accept one-time or monthly donations.
Businesses that receive a large volume of paper checks.
eCommerce API for recurring transactions.
Rental businesses, e.g., property management companies, etc.
Even if you don't see your type of business or industry listed above, if you are labeled high-risk by traditional payment processors and banks, you will find ACH processing to be a suitable option for you.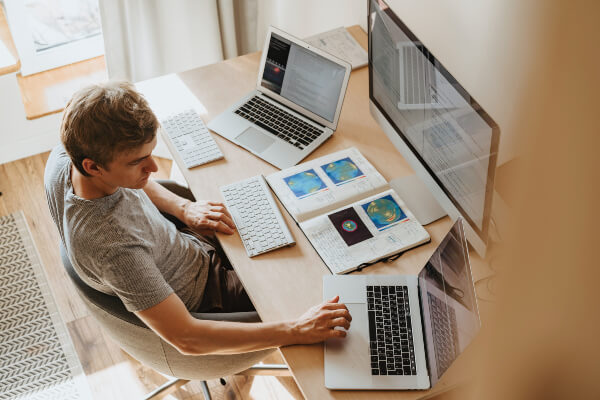 Getting High Risk ACH Payments for Your Business:
To start accepting high-risk ACH payments on a regular basis, you will need to find and work with a third-party payment processor that offers ACH transfer services. The reason you should look for a third-party payment services provider is that traditional financial institutions and banks don't like the idea of working with high-risk businesses and industries and may not offer the high-risk ACH processing service that you require. Here are some guidelines that will help you get High-Risk ACH Payments for your business:
Use the internet to find a reliable merchant services provider or payment processor that offers high-risk ACH processing services that meet the unique requirements of your United States business.
Fill and submit the online application form of that provider to open a high-risk merchant account.
Once you apply, the payment processor's underwriters or risk managers will analyze your financial statements and business operations. Your processing history, credit history, the total number of direct debit transactions, total processing volume, chargebacks, etc. will also be checked.
After the evaluation, risk managers will decide whether your business qualifies for a high-risk merchant account and ACH payment processing service.
Every payment processor that offers these services approaches each business individually. They check everything from potential payment scams and frauds to chargeback ratios, and more.
Underwriting for a High Risk ACH Account:
The underwriting process of a High-Risk ACH Account is like that of a high-risk merchant account. All applications are checked for Nacha's ACH Rules Compliance, to ensure standards are met. Once you apply, underwriters of the payment services provider will review it and verify the information you provided, assessing your prior account as well as credit history, ownership, industry, and other business details. Within 24-48 hours, you will be notified with an answer regarding your High Risk ACH Merchant Account approval.
The information, documents, or details evaluated vary from one payment services provider to another but generally, they include the following:
The type of your business and years in business
Your chargeback history
Billing method, e.g., quarterly, yearly, etc.
Business owner's credit score
Requested sales volume
There are several things you can do to ensure that you get approved for a high-risk ACH account quickly. Here are some recommendations:
Make sure that all your bills are paid on time and that there are no arrears in your accounts.
Make sure that all the information you provide on your application is accurate and truthful.
Keep your account balances high as negative balances can decrease your chances of approval.
Make sure that ownership of the business displays professionalism and competency.
Every payment processor that offers these services approaches each business individually. They check everything from potential payment scams and frauds to chargeback ratios, and more.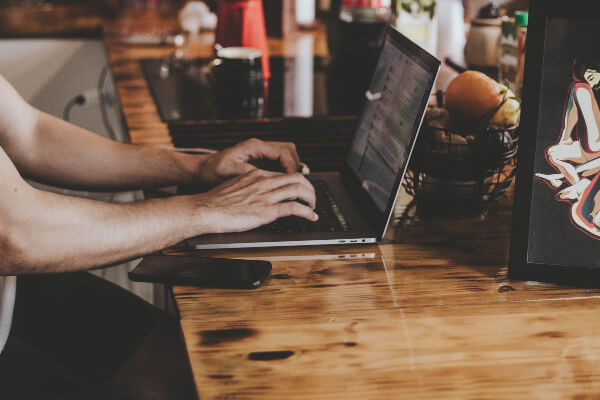 Who Are High Risk ACH Originators?
In High Risk ACH Processing Transactions, there are several different parties involved. These are multiple entities that have a purpose in the transaction flow of ACH. They are primarily aligned with either being paid or making the payment in the United States. The naming doesn't have anything to do with who is receiving or sending funds. Instead, it simply identifies which party initiates the request. The High-Risk ACH Originators involved include the following:
ACH Originator
ACH Receiver
ODFI
RDFI
ACH Operator
A High Risk ACH Originator is an individual, entity, or organization that initiates an ACH transaction via the vast Automated Clearing House Network . Banks that engage in ACH transactions with high-risk originators face increased compliance, transaction, credit, and reputation risks. High-risk originators include companies belonging to high-risk industries or selling high-risk items, services, etc. using the ACH processing system for direct debit. High-risk originators typically have an unusually large volume of unauthorized returns. These originators generally initiate transactions via third-party senders because they cannot establish a relationship directly with a traditional financial institution or bank for the Electronic Funds Transfer.
Examples of High-Risk ACH Originators include adult entertainment businesses, businesses located offshore, online gambling operations, certain mail order, and telephone order companies, certain credit-repair services, debt collection agencies, etc. The operations of such businesses are inherently riskier, and they typically involve increased incidents of unauthorized returns.
Finding a High Risk ACH Processor:
Finding a reliable High-Risk ACH Processor is crucial if you want to have a seamless experience obtaining a high-risk ACH account and processing such payments. You want to make sure that you find a reputed payment processor that offers ACH payment services and has experience in your specific industry in the United States. Here's what you should look for:
Make sure that the payment processor offers High Risk ACH processing services. This is because not all high-risk merchant account providers offer all payment solutions. Some of them don't even offer ACH services and focus entirely on credit card and debit card processing.
Make sure that the payment processor accepts merchant accounts in your specific industry. Some ACH processing services providers specialize in a specific industry, e.g. property management or cannabis. Others limit themselves to certain industries that might not include yours.
Determine whether the pricing offered by the high risk ach processor is fair and balanced. As a high-risk business, you will likely have to pay relatively higher interchange fees. However, a reputable ACH payment processor will try to keep the costs to a minimum and disclose the interchange fees.
Confirm they offer Visa, Mastercard, Credit Card & Debit Card, as well. Use ACH Processing as an add-on service.
Check that Payment Card Industry Data Security standards are met by Virtual Terminals and API for eCommerce.
Requires End-To-End Transaction Encryption for every Electronic Funds Transfer.
Apart from the above-listed guidelines, here are some other key aspects you should look for:
Contract length
Technical support
Security
Adaptability
Industry coverage
PCI compliance (Payment Card Industry Data Security)
Chargeback help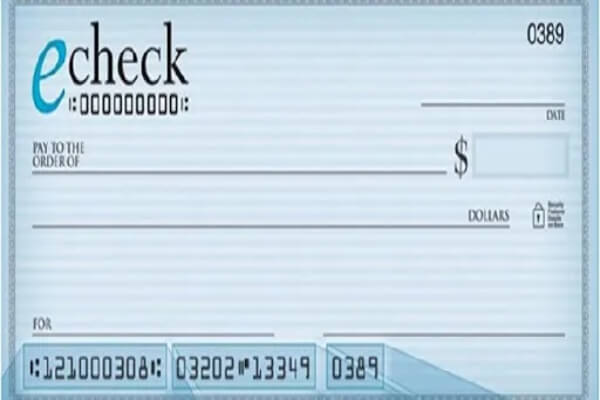 e-Check Processing vs. High-Risk ACH Processing
e-Check Processing and High-Risk ACH Processing are great alternative forms of sending/receiving funds for merchants that sell high-ticket items, who belong to a high-risk industry, or for those who want to offer their customers additional payment methods.
The key difference between e-Check processing and high-risk ACH processing is the party that sends the payments and gets to keep the payment information. Generally, ACH is managed by certain entities that utilize the banking information you put on the enrollment forms so you can establish a recurring debit from the account of your choice. It then processes the direct debits either quarterly or monthly. e-Check processing refers to electronic checks. It develops as a digital check and it also goes through the ACH system. However, the e-Check processor of the merchant will physically print out the check and run it through a scanner, at the Point of Sale.
Each of these payment processing methods caters to specific businesses and industries and both have their advantages. High-risk ACH processing is suitable for most high-risk merchants. e-Check processing is suitable for high-risk merchants that cannot obtain ACH or credit card processing accounts. ACH processing typically has lower processing interchange fees as compared to credit cards, debit cards, and e-Check Processing is even lower . Its processing rates are lower than both ACH and credit cards. However, high-risk ACH processing is faster compared to e-Checks. Both options are less susceptible to fraud.
What is ACH Check Processing for High-Risk Businesses?
ACH check processing involves electronic checks, sometimes referred to as paperless checks. Even if you are unfamiliar with the term, likely, you have already dealt with ACH check processing before. If you have ever received a direct deposit payment from an agency or employer, you have received an ACH Check, in the United States.
ACH check processing is a digital transfer of payment without a paper check, an exchange of cash, a wire transfer, or a credit card or debit card. From the user end, ACH payments are made from one entity to another. On the financial institution's end, transactions are eventually processed in large batches of payments, multiple times throughout the day. Whether you are receiving or sending funds, high-risk payment processing with ACH checks is extremely straightforward.
Processing times vary depending on when the electronic checks are sent and the requested processing timeframe; it can range from within a day to up to four or five days. For a specific fee, funds can be sent 'same day' via ACH Electronic funds transfer – allowing money to be in an account longer. Overall, ACH check processing via the Automated Clearing House payment network is extremely reliable, particularly for high-risk merchants and high chargeback businesses.
ACH Processing – More Information:
ACH processing fees and rates vary and generally, can differ depending on your business model in the United States. As a high-risk business, you can expect to pay higher interchange fees. Your high-risk status will depend on your type of business, your credit score, processing volume, and more. You should expect to pay a monthly fee in addition to a transaction fee, like how a traditional credit and debit card merchant account would work. As compared to credit card and debit card processing, ACH processing has a lower cost percentage.
NACHA , which operates the vast ACH network within the United States, doesn't set the interchange fees associated with ACH payments. So, the cost of ACH processing depends on the payment processor you use. Some high-risk ACH processing providers charge a flat rate. The typical per transaction range is $0.20-$1.50. Others may charge according to the transaction amount. The typical percentage is 0.5%-1.5%. Third-party ACH payment processors may also charge extra rates, either upfront or monthly to use their service. It is recommended that you compare these costs and rates when choosing a provider. Compare the costs across the board and check what the costs cover. Look for a high-risk ACH processor that does not charge setup or application fees.
Overall, you simply cannot ignore the benefits of using ACH processing for your high-risk business. Be sure to do your homework when choosing a payment processor. With the right ACH processing services provider by your side, you will avoid many potential problems and ensure seamless growth of your business.
High Risk Merchant Account LLC can approve High Risk ACH and High Volume ACH for industries that otherwise cannot find ach processing approval for their product or industry. We specialize in High Risk Merchant Services and can assist you in procuring high volume ach processing for your business. Give us a call today to discuss the possibilities. With decades of experience, we have separated ourselves as a leader in the payment space. Our experienced team is standing by to assist you. Give us a call right now for all of your high-risk ach processing needs. We are here to help.
GET STARTED TODAY !!!!!
At High Risk Merchant Account LLC, your business success is our ultimate goal. Our dedicated staff is standing by to assist you in navigating the payment processing space. With decades of experience, our team is committed to providing competent knowledgeable advice and a plan of action to get your merchant account approved quickly. Call us immediately to get on the fast track for high risk ach processing approval. Our typical turnaround time is 3-5 business days and in certain cases the very same day. We look forward to working with you! Apply Online Today