High Risk Merchant Account LLC can accommodate travel merchant accounts for business selling travel related products such as vacation packages, including hotel accommodations, all-inclusive resort packages, car rentals, and sightseeing tours. The industry has always faced obstacles when seeking a merchant services provider do to the historic high chargeback ratios associated with the travel industry as a whole. If you operate a legitimate travel operation and are seeking merchant processing, we specialize in the high risk merchant account industry and can assist you in getting approved. We have separated ourselves from the pack and distinguished ourselves the leader in the high-risk payment space. Give us a call right now to get started immediately.
We Approve:
Travel Merchant Accounts
Travel Credit Card Processing
What Is A Travel Merchant Account:
A travel merchant account facilitates the travel industry with the ability to procure payments on goods and services offered to customers. Payment processing is vital to the success of the industry and includes credit card processing, debit card processing, stored value card processing, gift card processing, and High-Risk ACH Processing. Equipment can include countertop credit card terminals, pos cash registers, mobile card readers, virtual terminals, and e-commerce shopping cart gateway integration.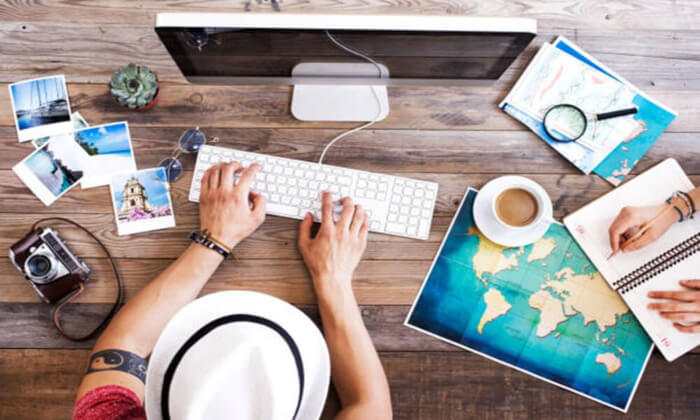 What Are Travel Merchant Accounts?
Travel Merchant Accounts are a type of account that is used by travel agencies, tour operators, and other travel-related businesses to process credit card transactions. A merchant account is a type of bank account that allows businesses to accept credit card payments. These merchant accounts are also known as a "travel merchant services" or "travel payment processing" and "travel merchant processing". Merchant accounts are usually offered by banks and other financial institutions. They are typically free to set-up, but after that, there may be an annual fee. Merchant accounts can be set up in person at the bank or over the phone with a representative.
Travel is one of the largest industries in the world. Travel and tourism can be very profitable particularly when you consider the number of people that go on vacations or business trips each year. However, most banks are hesitant to provide merchant services to travel agencies mainly because they are associated as a high-risk industry. So, you will need a high-risk merchant services processor to process your credit card payments.
Simply put, a travel merchant account is a kind of business account that allows a travel business to accept and process card payments. A merchant account is required for any type of business that sells services and goods online and must deal with card-not-present payments (i.e., buying a flight ticket through a travel website). Merchant account helps facilitate such electronic transactions and ensures that they are kept secure and safe.
In many ways, travel merchant accounts are no different than regular merchant accounts that are designed for other businesses. The key difference is that travel merchant accounts are designed with high-risk business models in mind. A high-risk travel merchant account is very important in the travel industry because nowadays most consumers purchase travel-related products/services online. Therefore, many travel agencies operate via websites and allow consumers to purchase and book services like hotel stays, flight tickets, and activities from the comfort of their homes.
If you have a travel agency, then it is highly recommended that you offer variety of convenient payment options to your consumers. As many credit cards and other forms of payments start to include travel benefits, e.g., lounge access, air miles, insurance, etc., travelers prefer to partner with travel agencies that accept card payments.
Merchant accounts for travel Merchant accounts for travel industry are necessary for any travel business that accepts credit cards as a form of payment. Without one, you will not be able to process transactions and your business will not be able to grow. Since a travel company is a seller of a tourist product provided by a tour operator, its image and stability in the market, for the most part, depends on the quality of this product itself. If the trip is canceled due to the fault of the tour operator who organized most of the trip, the client will directly remember exactly the travel agency from which he purchased this very trip and is unlikely to ever decide to use the services of such, travel payment processing.
Travel Related Industries We Serve:
Airbnb Businesses
Airline Charters
Reservation Booking
Hotels/Lodging
Hospitality
Motel
Cruise Ship
Membership Travel Sales
Resort Packages
Jet Charters
Online Vacation Sales
Tour Operators
Tour Agencies
Limousine Operators
Airline Ticket
Ground Transportation
Travel Websites
Vacation Rentals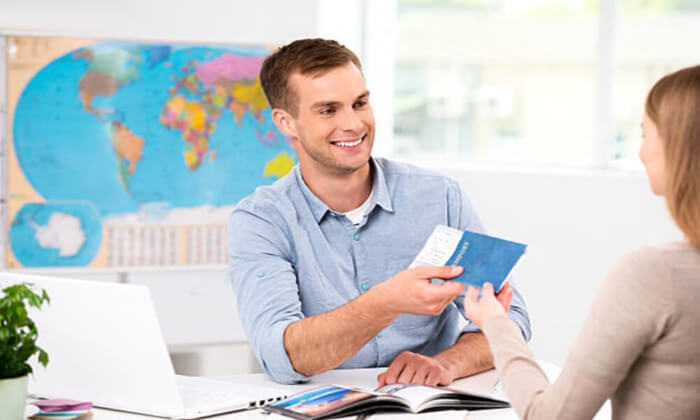 Why Are Travel Merchants Accounts High-Risk?
Travel merchant accounts are considered high-risk mainly because the travel industry historically has higher chargeback ratios than most industries. Billions of dollars in chargeback and fraud are lost in this industry on annual basis. Here are the key reasons why acquiring banks are hesitant to work with travel agencies and why such businesses are considered high-risk:
Tickets Are Expensive: Travel is quite expensive. On average, ticket prices are high regardless of the type. This includes tickets for flights, and tours, as well as hotel booking expenses and other itinerary items.
Are Common: Businesses in the travel industry typically experience more chargebacks hence their chargeback ratio is relatively high. The higher ratio means more risk to a payment processor of financial loss.
Travel is Generally Not Need-Based: This leads to "friendly fraud" as many tourists realize that their bookings are more than they can afford so they resort to chargebacks. A high number of friendly frauds results in increased fees and a negative impact on the agency's credit rating.
Purchases/Orders Are Typically Made in Advance: It is very common to make travel reservations months in advance. Because of this, a lot of cancellations occur due to personal emergencies, changes in plans, inclement weather, or buyer's remorse.
Apart from these risk elements, competition is also a factor. In the travel industry, startups must compete with large, well-established businesses every day. Payment processing service providers must adapt to this as most acquiring banks assess credit risk, credit scores, and credit history for business and principal owners to measure risk. Further, the travel and tourism industry has also been plagued by fraud and fraudulent credit card transactions for decades, and it has become more sophisticated over time. The fraudsters are now using new technologies to commit their crimes, such as hacking into hotel systems and stealing credit card information for fraudulent payment purposes.
The main reason travel merchants are considered high-risk is the historic high rate of chargebacks, plagued by the industry type. Most times, airline tickets, hotel rooms, cruise cabins, and resort bookings, are not refundable. This causes the customer to contact card issuers and request a credit card chargeback on the transaction. This greatly inflates the chargeback ratio and banks are faced with the consequences of unsettled chargebacks. The bottom line here is the risk of bank losses, due to unpaid chargebacks.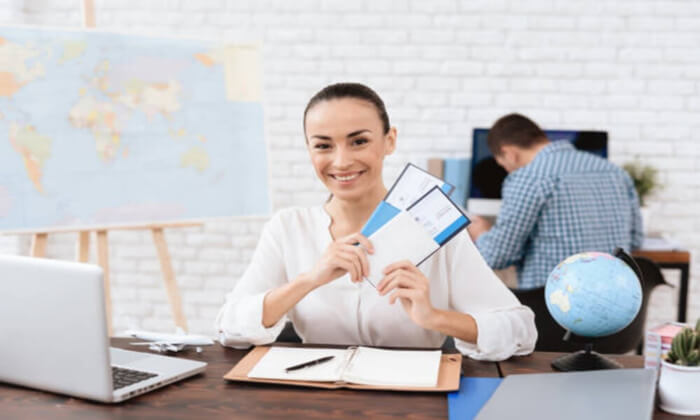 How To Reduce Travel Merchant Chargebacks?
There are several things you can do to reduce travel merchant chargebacks. Here are some recommendations:
Know Your Customer: Deal with customers you trust. This is the best way to prevent chargebacks. Make sure you have all the information you need. Complete and accurate client information will help protect you against chargebacks and fraudulent claims. Reminder texts or emails can also give your clients a sense of connection hence helping you in conflict. Finally, watch out for red flags that indicate suspicious transactions.
Have a Straightforward Refund/Cancellation Policy: In the travel industry, most chargebacks are initiated because clients believe it's easier to go to their card provider than it will be to deal with the merchant. The easier you can make it to get a refund or cancel, the more likely it is that an unsatisfied client will try to contact you before initiating a chargeback.
Keep Your Content Accurate: Inaccurate tour descriptions are solid grounds for a client to file a chargeback. If a customer has written evidence that they were misled about what they were buying, you will most likely lose in a dispute.
Offer Ticket Protection: If a customer cannot attend an event they booked because of an emergency and your refund/cancellation policy means they will not get a refund, they will most probably turn to chargeback. You can avoid this scenario by offering ticket protection.
Chargebacks can be a major headache for any business. They are the most common form of dispute between buyers and sellers. Therefore, it's important to do all that you can to reduce chargebacks, as they will not only hurt your business but also your reputation. Merchants should also consider adding a Chargeback Alert Service instantly alert the business owner of the potential chargeback dispute, so they can refund the customer immediately. This prevents the chargeback before it is posted. You may also consider writing a chargeback reduction plan, to use internally to reduce your companies chargeback ratios.
Fraudulent Chargebacks are another major issue for merchants in the travel industry. They can be caused by a variety of reasons, but another common cause is fraud. The best way to reduce fraudulent chargebacks is to make sure that your website has an SSL certificate and is PCI compliant (PCI-DSS), to ensure transaction security. Another step may be to implement an anti-fraud product like 3D Secured into your payment processing, which adds a security layer for online credit and debit card transactions, that prevents credit card fraud.
Getting A Travel Agency Merchant Account:
For your travel agency, you will need to find a reliable high-risk merchant services provider. It is recommended that you shop around and get multiple quotes. Then compare services, software/equipment, fees, etc. to find a provider that meets your needs. Once you have found a reliable merchant services provider, you will need to take certain steps to complete the account-obtaining process. Here's how to proceed:
Provide your agency/business information. You will need a business bank account, a business license, and a tax ID number (EIN).
Gather the documents required for the application. Visit the merchant services provider's website to start the application process. The basic information you will need to provide may include the following:

Business name and contact information
Previous processing history
Financial statements
Voided check
Expected monthly processing volume
Certification of Formation

Apart from these, you may also need to submit supporting documentation, e.g., your inventory reports, warranties and guarantees, return/refund policy, business plan, etc.
Go through underwriting. The merchant services provider will check several things to analyze your risk level, including:

Billing policy
Previous processing history
Your personal credit history
Chargeback history
How long you have been in business

Wait for approval. If no follow-up documents are needed and there are no red flags, you can expect to get approved for your travel agency merchant account quickly. The merchant services provider will contact you if more information is required.
Documents For Travel Merchant Account Approval?
The application process and document requirements for getting a travel merchant account will vary from one merchant services provider to another. Generally, the list of requirements includes the following:
Merchant Account Application: You will need to use this form to provide details about both you and your travel agency. Details required typically include your address (personal and business), bank account info, website address, email address, fax and phone numbers, a federal tax ID (if applicable), social security number, etc.
Articles of Incorporation: All incorporated entities must provide a copy of their Articles of Incorporation. If you are a sole proprietor, then you will need to provide your "Doing Business As" names. You cannot set up a merchant account as an individual.
Personal Guarantee: Depending on the merchant services provider, you may be required to provide a personal guarantee before you can obtain a travel merchant account.
Business Financial Statements: Unless your agency has been established recently, you may be required to provide its financial statements.
Business License: If your line of business is regulated and requires a permit or license, either a state or federal one, you will need to provide a copy of it.
Personal Financial Statements Signers on the application may be asked to provide financials on a start-up company with no history.
Voided Check: The voided check you provide must have your "Doing Business As" or legal name printed on it.
Driver's License: A color scan of a valid driver's license is required for each signer.
Processing Statements: You may need to provide three latest processing statements if you are currently processing cards and looking for a new provider.
Underwriting Concerns for Payment Processing Approvals?
Underwriting is the process in which a merchant services provider accepts liability and hence, guarantees payment in case of damage or loss. The underwriting team reviews the personal information of the applicant as well as other details such as business registration information, financials, credit history, and more. The goal of the underwriting process is to make sure that the business owner, the processor, and the clients will all be protected against fraudulent practices. The main things the underwriting team will investigate include the following:
Business Type: What services and products are sold and to whom?
Chargeback History: Checking whether there have been any issues with chargebacks in the past. The typical approval requirement is less than a 1-2% chargeback ratio.
Years in Business: If the travel agency has been in business for longer, it means less risk.
Requested Sales Volume: Higher sales volume translates into higher risk for the processor.
Business Owner's Credit Score: Personal Credit History reflects the "Financial Responsibility" of the applicant. It should be very high.
Billing Method: Do you charge on a quarterly or yearly basis? Generally, the shortest billing period is the safest chargeback risk.
The underwriting review process can take anywhere from 24 hours to a month depending on various factors. Most reviews are typically completed within 5-7 business days.
Credit Card Processing for Travel Agencies?
When it comes to acquiring credit card processing services for your travel agency, you will find that many merchant service providers are still willing to work with you even though your business belongs to a high-risk industry. It is recommended that you ignore them and look for a high-risk payment processor. There are several options available even when it comes to high-risk merchant account providers. You should do your research before choosing a credit card processing service for your travel agency. This is because it can impact how much time you spend monitoring payments and the impact it can have on your future finances.
Following are the key features to look out for when trying to find the best credit card processing service for a travel agency:
A safe and secure transaction environment for both your customers and your business
Compatibility with your current payment gateway
A low fees structures that are suitable for your agency
The ability to accept a wide range of payment options as well as foreign currencies
Strong support systems and commitment to customer safety
Acquiring Bank That Has A Reputation In Serving Tourism & Travel Industries
Flexible payment plans and contract options
Apart from these key features, it is recommended that you work with a merchant services provider that has experience with the travel industry and understands the unique challenges travel agencies face.
It is important to obtain card processing for travel agencies and the best results, you want to get a payment processor that can provide reliable solutions to your agency and has a well-established reputation in the tourism industry in general. There are many things to consider when finding the best credit card processing for travel. Following are the qualities travel credit card processing should have:
Features credit card payment processing capability.
Makes the application process easier so you can get approved within a short time.
Provides competitive rates and terms for travel service merchants, including the latest travel businesses and startups.
Offers a solution for the seamless operations of travel agencies. This can be done over the phone, in person, or online.
Offers effective chargeback prevention management. Monitoring the dispute and prevention of chargeback services should be reliable.
Offers a quick onboarding process and flexible payment gateway solutions.
Has 24-hour customer support.
Provides a wide range of payment options.
Provides seamless and smooth payment experiences for your clients, from mobile and desktop to virtual reality payments.
Helps merchants who don't have much credit history or score.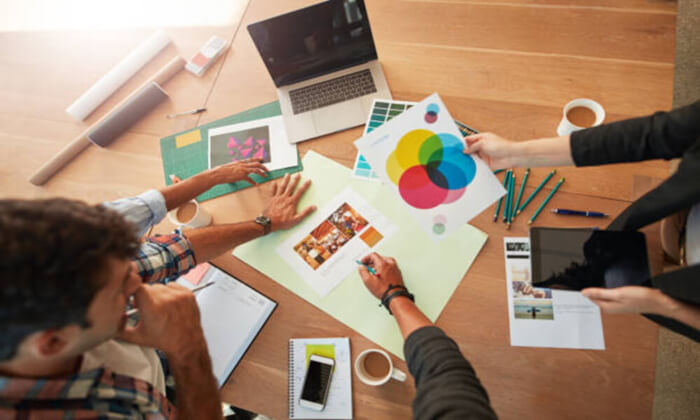 What Is Travel Payment Processing?
Travel payment processing is the ability to accept and process various forms of payments from customers. In the travel industry, companies and agencies prefer to offer several options to their clients to pay for services and goods. Apart from the different forms of payments, various segments of the travel industry also typically require different kinds of equipment to process payments. For instance, an airline may prefer to take most of their payments online and hence, will need a reliable virtual terminal to process them. On the other hand, a sightseeing merchant may do more transactions in person at a kiosk and would need physical terminals to facilitate swiping credit cards and debit cards. The good news is, that most payment service providers offer both.
While there are many types of payment options you can choose to offer to your customers, there are some commonly used types that are prevalent throughout the travel industry. These include the following:
Credit Card
Debit Card
ACH Network
E-Check
Crypto
Payment Processor
Mobile Payments
Point of Sale
EMV Smart Card
Central Processing Unit
Other payment types, e.g., Google Pay, Apple Pay, PayPal, etc.
It is recommended that you discuss your travel agency's needs with your payment services provider so they can offer the solutions that are best for you.
Travel Payment Processing Rates?
Travel payment processors and providers charge transaction processing fees when a traveling merchant accepts and processes a payment. These rates cover the handling of payments and, depending on the service provider, could vary depending on the form of payment used, the value of the sale, and any merchant account fees. Since travel agencies are considered high-risk businesses, they will typically have to pay more in fees to cover the extra risk associated with the nature of their business and industry in general.
Some of the rates and fees that travel agencies will likely experience include the following:
Merchant account monthly fees
Payment gateway monthly fees
Payment gateway transactional fees
Rolling reserve when required
Chargeback fees per instance
Average card processing fees vary from one service provider to another. According to estimates, major card brands charge the following rates:
Mastercard: 2.99% to 4.99%
Discover: 2.99% to 4.99%
Visa: 2.99% to 4.99%
American Express: 2.99% to 4.99%
Note that these are simply estimates. The actual card and payment processing rates may differ depending on various factors. So, when choosing a payment services provider for your travel agency, it is recommended that you do diligent research and compare.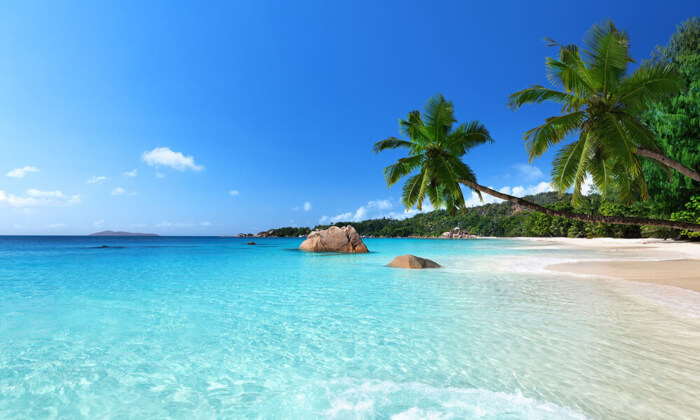 What Is Travel Merchant Services?
Travel merchant services are the procurement of a central processing unit to accept credit card, debit card, and ACH Network payments from customers and clients for purchases of products & services related to travel and tourism.
As an applicant for travel merchant service, you must meet several key requirements and submit various documents. Acquiring banks and underwriters use the approval process to establish the creditworthiness of the company as well as its principles of financial responsibility and reputation. Various types of verification checks that are typically performed include the following:
Reference checks, background investigations, and credit checks of the travel agency. If the credit check of the merchant raises questions, the payment services provider generally conducts a credit check of:

The owner if the applicant is a sole proprietor of the travel agency; or
The principal shareholders if the agency is a corporation; or
The partners if the merchant is a partnership.

Checking the Terminated Merchant File or the MATCH (Member Alert to Control High-Risk Merchants) system.
Inspection of the physical location and records of the merchant to make sure that they can conduct their operations, as described in the application.
Assessment of the applicant's previous merchant agreements.
As you see, there are several verifications and checks. Overall, if you have a decent credit history and you provide the requested documents, chances are that your travel merchant services application will be approved.
Travel Merchant Services Approval Times?
Each merchant services provider has its application process and eligibility requirements. Therefore, approval times typically vary from one provider to another. Generally, the application process is straightforward and document requirements are minimal. Hence, most merchant accounts can be approved in as little as 24 hours. Depending on the provider and the requirements/application process, it could take longer to get approved. That said, there are some things you can do to get approved faster. Here are some recommendations:
Keep Your Accounts in Good Order: Keeping your accounts in order and up to date will make it easier to provide supporting information for your merchant account application.
Review Your Supply Chain: Partnerships and third-party suppliers are key aspects of the travel industry. So, it is highly recommended that you review your supply chain when applying for a high-risk travel merchant account.
Be Sure You Comply with Relevant Regulations: Making sure that your terms and conditions and legal policies are compliant can prove to merchant services providers that your business will not be troublesome.
Control Chargebacks Carefully: Taking the necessary steps to minimize chargebacks can drastically improve your likelihood of getting approved faster for a travel merchant account. A rapid refund system, well-formatted statement descriptions, and fraud filters could all help you to minimize the risk of chargebacks and satisfy merchant account providers.
It typically takes 3-5 days to get approval for travel merchant services. If you are applying for international merchant services for travel, it will take 5-10 business days to approve.
Once all required supporting documents are submitted and the merchant agreement is properly executed, the file moves to underwriting for merchant services approval.
How To Choose Travel Merchant Account Gateways?
A payment gateway is a service that authorizes various forms of online payments, including Card Not Present Transactions that travel merchants provide to customers. It instantly declines or approves payments and authorizes the transfer of funds from the client to the agency. Choosing the right travel merchant account gateway is crucial. Following are some guidelines that will help you in this regard:
Evaluate the Customer Experience: When choosing a payment gateway, it is recommended that you check exactly what your clients will see. Check and review the support available for a client in case they might be having an issue with the payment system or the central processing unit.
Currency and Payment Methods: The currency type that a payment system will use to accept and process payments or the conversion rates from different currencies will be a key factor in selecting which travel merchant account gateway to use.
Set-Up Time: Consider how long it will take to set up the payment gateway system and when you want to start accepting and processing various forms of payments.
Security: For a majority of clients, entering data online is a security concern. So, when you choose a travel merchant account gateway, be sure to investigate how the data of the client will be stored and kept safe. Payment Card Industry Data Security Standard is the current standard in security technology.
Price: Consider the pricing. Check the fee structure and setup of the payment gateway provider as well as ongoing admin costs and transaction charges.
Operating a travel agency can be very rewarding until you try to set up a merchant account. Many banks and payment processors are skeptical to partner with travel agencies as they are considered high-risk. The good news is, that you can get an E-commerce payment system to process various forms of payments and stay competitive in your industry. The above-listed guidelines will help you achieve success when finding a reliable travel payment processor and getting a travel merchant account to cover all your specific needs.
Multiple Payment Choices:
We comprehend the individual payment needs in the warranty space. Processing your customer's payments fast and efficiently is our total focus. We can integrate your CRM to set up recurring payments while your customer is on the telephone. This tends to be the choice for most industry participants. If this is not the right solution for you, we offer website payment integration, telemarketing call center, virtual terminals, point-of-sale, or the traditional credit card terminal on your desktop. Our trained staff is standing by to assist you in determining the best payment choices for your business.
Telemarketing CRM Integration
Secure Ecommerce Payment Gateway
Virtual Terminals with Recurring Payments
Our Benefits:
Fast Secure Online Application, provides secure online submission.
Multiple Platforms, including CRM& Ecommerce Solutions.
Dedicated account managers with decades of experience to share.
Diverse Acquirers with an appetite for the vacation club membership and travel and tourism industry.
Fast decision turnarounds on application packages.
Our Mission:
Our goal is to approve all merchants, regardless, if you have been shut down or turned down in the past. We understand mitigating circumstances such as chargeback ratios and exponential monthly volume growth can devastate a bank relationship, causing a merchant closure or substantial holds a place on an account to protect the bank from losses.
We are dedicated to making every attempt to resolve issues and get your account approved. Our commitment to excellence and going the extra mile to exhaust every opportunity is our mantra. We strive to exceed expectations and utilize our expertise and competence to deliver unsurpassed customer satisfaction.
Our Commitment:
With our team's unique experience in the payment space, we bring the vital expertise to get your account approved quickly and painlessly. Our staff is committed to providing unsurpassed customer service and strives for 100% customer satisfaction. Give us a call today to discuss all your credit card & debit card processing needs.
High Risk Merchant Account LLC, can accommodate travel merchant accounts for businesses selling travel-related products such as vacation packages, including hotel accommodations, all-inclusive resort packages, car rentals, and sightseeing tours. The industry has always faced obstacles when seeking a merchant services provider due to the historic high chargeback ratios associated with the travel and tourism industry. If you operate a legitimate travel operation and are seeking merchant processing, we specialize in the high-risk merchant account industry and can assist you in getting approved. We have separated ourselves from the pack and distinguished ourselves as the leader in the high-risk payment space. Give us a call right now to get started immediately.
GET STARTED TODAY !!!!!
At High Risk Merchant Account LLC, your business success is our ultimate goal. Our dedicated staff is standing by to assist you in navigating the payment processing space. With decades of experience, our team is committed to providing competent knowledgeable advice and a plan of action to get your merchant account approved quickly. Call us immediately to get on the fast track for a merchant account for travel approval. Our typical turnaround time is 3-5 business days and in certain cases the very same day. We look forward to working with you! Apply Online Today Apply Online Today