What Is An e-Commerce Merchant Account?
An eCommerce Merchant Account is a special type of account that allows your online business to accept debit cards, and credit cards, for eCommerce Payment Processing on your e-commerce website. Merchant accounts in general are different as compared to traditional business bank accounts. They are governed and administered by an agreement between an eCommerce business and their eCommerce Merchant Services provider or payment processor. A merchant account makes it easier for an eCommerce business to receive payments from consumer purchases in an efficient, timely manner.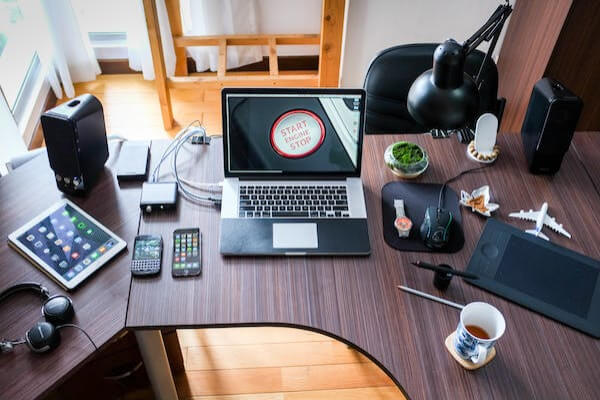 eCommerce Merchant Account for eCommerce Payment Processing:
eCommerce Payment Processing is an important part of any e-commerce business. Read on to learn the basics of getting an eCommerce Merchant Account for e-commerce payment processing to ensure secure and smooth payment transactions for your customers. Getting an eCommerce merchant account does not need to be difficult, get your e-commerce payment processing fast and secure.
eCommerce is one of the largest online sectors in the world so it's not surprising that more and more businesses are expanding into the digital space to take advantage of this growing market. However, starting and managing an eCommerce business is not easy because these businesses work in radically different ways compared to their brick-and-mortar counterparts. They face unique challenges. One key challenge is to process debit and credit card payments. To do that, they need to get eCommerce merchant services for their e-commerce website, as every online merchant needs the ability to accept credit cards, debit cards, and ACH Processing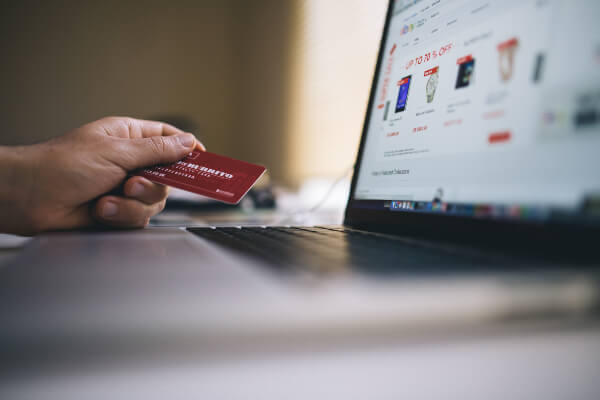 How Does eCommerce Payment Processing Work?
A merchant account is a bank account of a company, which is used to accept and process digital payments and transactions. Generally, an e-Commerce merchant account is established under an agreement between an eCommerce business owner and an eCommerce Payment Processor that can process credit card or debit card payments on behalf of the online merchant, for the online merchant's eCommerce payment processing to generate revenue.
The process of eCommerce Payment Processing is as follows:
When a customer purchases something from an eCommerce store via a credit or debit card as a payment method, a merchant account transaction process starts.
Once the store receives the data of a card (type, number, CVV code), it sends the transaction request to its acquiring bank.
Merchant-acquiring bank processes the request to the card issuer which uses various verification methods and security checks to approve the operation.
After the transaction's approval, the merchant acquiring bank authorizes the transaction, and payment is transferred from the customer to the eCommerce Merchant Account.
While eCommerce payment processing may seem complex, it only takes a few seconds to complete.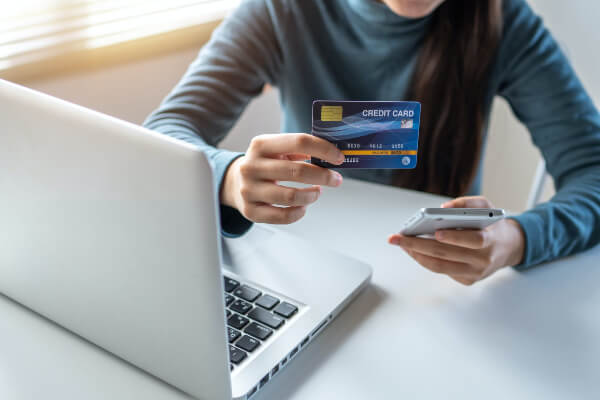 Why Is eCommerce Credit Card Processing So Important?
eCommerce credit card processing is the process of accepting and processing credit card payments for online transactions. Online shopping and banking have grown exponentially over the years. Therefore, eCommerce credit card processing has become very popular and is most critical to internet eCommerce Merchants.
Simply put, an eCommerce credit card processing account is the bridge between the bank and the online merchant. It plays a key role in the business of a merchant as it approves credit card transactions and without its green signal, payment will not be successful.
Before the funds are transferred into the eCommerce merchant's account, several verification checks are performed. After these checks, the credit card payment is authorized, and the transaction is made successful. eCommerce credit card processors also take the merchant's security seriously and assures that the transaction is valid and complies with PCI rules and standards.
Although e-Commerce credit card processing may seem like a lengthy task, the whole process takes only seconds. This is the reason why eCommerce credit card processing has become so popular among online merchants and businesses.
Best eCommerce Payment Processing for Online Merchants:
As consumer expectations change and payment methods continue to evolve, you will find that eCommerce payment processing offerings will vary. This makes choosing the right processing option a challenge. Generally, the best eCommerce payment processing for online merchants is the one that has these features:
It supports payment methods that your customers prefer. It also supports multiple currencies for businesses that sell across borders.
It meets the specific needs and requirements of your business.
There are no hidden charges or fees associated with the processing account.
It comes with a payment gateway and/or offers pre-built integrations to meet your customer requirements and business needs.
The eCommerce merchant account comes with quick and easy 24/7 support.
It offers additional functionality beyond payment processing. Apart from good integration options, reliable eCommerce payment processing accounts offer APIs to speed up transactions and more.
It is flexible and can scale with your business. This means it allows you to add additional integration options, payment methods, and other features as your business grows.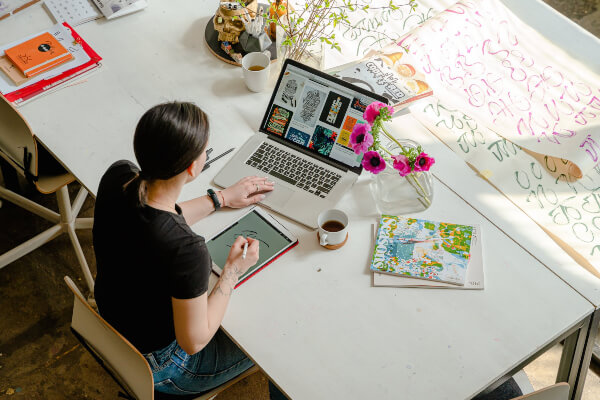 What Are the Benefits of eCommerce Merchant Services?
There are several key benefits of eCommerce Merchant Service. It helps save time, adds convenience, expands your business across the internet, increases your sales, and more. The top benefits include (but are not limited to) the following:
Save Time: eCommerce merchant services are the fastest way to accept and process electronic payments over the internet. This speed is a crucial aspect of online merchant success.
Secure Transactions: Your eCommerce merchant services account ensures that all your payments and transactions are heavily encrypted and secured so that sensitive data is protected. This helps your business meet requirements such as PCI compliance (Payment Card Industry Data Security Standard)
Convenience: With a reliable eCommerce Merchant Services Provider, you can collect payments 24/7 and have peace of mind that your online store can continue to always process payments.
Increased Sales: Your eCommerce merchant account allows you to accept more payment types. This means fewer missed sales, more impulse buys, and greater market reach.
Grow Your Business: The growth of your business is the ultimate benefit of having an internet eCommerce account . Accepting various forms of electronic payments is an excellent way to ensure your business continues to grow.
Finding Best Merchant Account For eCommerce:
There are many eCommerce merchant account providers available on the market for eCommerce Payment Processing, but not all of them are equal. Their services and support may differ from each other. Generally, the best merchant accounts for eCommerce have the following traits so be sure to look for these:
Real-Time Reporting: You should choose an internet merchant account for your eCommerce business that has a web-based, simple system to generate real-time reporting. Real-time reporting makes reconciliation and accounting a breeze.
Transparency: The best online merchant accounts are transparent, with clear terms and fees so you can easily understand what you are paying.
Next-Day Funding: Choose a merchant account that offers next-day funding so you can have peace of mind that payments go into your account as quickly as possible.
Easy Integration: A reliable merchant account will have the technical capability to streamline your workflow by integrating with the software and applications that you use to run your business in the United States.
Security and Fraud Prevention: Make sure the merchant account provider is registered and PCI compliant. The best eCommerce merchant accounts have various fraud prevention tools in place.
Choose the best E-commerce Payment System , offering both Virtual Terminal and Online Shopping Cart compatibility.
Getting eCommerce Merchant Accounts Approved:
To accept and process credit card payments online, eCommerce merchant accounts are the most critical and your top priority. The application process is straightforward. The real challenge is getting approved for the account. Fortunately, there are some things you can do to improve your chances of success and ensure that the process goes smoothly. Here are some suggestions:
Do Your Homework: When you talk to potential a eCommerce merchant account provider, ask what type of documentation is required during the application process and then gather the necessary documentation so that the underwriting pross is easy and quick.
Pay Off Any Debts You Can: Pay off any outstanding business liens, credit cards, debts, negative bank balances, and judgments. Doing this will significantly improve your chances of getting approved for eCommerce merchant accounts.
Publish Clear Privacy and Return/Refund Policies on Your Website: Secure your website and develop a comprehensive, clear privacy policy and return policy. Also, be sure to pay the refunds quickly to prevent chargebacks and keep your relationship with the payment processor safe.
Address Any Negative Reviews: Respond to any negative reviews you have and make the necessary changes. This simple act can do wonders for your PR and increase your chances of getting approved for a merchant account.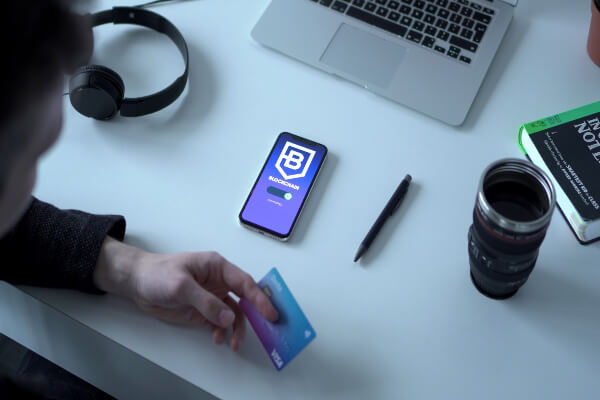 Documents Needed for Online Merchant Approval:
Getting a new e-Commerce merchant account will require underwriting and online merchant approval. The process begins with an application to an online merchant account provider. At a minimum, the following are some key documents/details that you will need to provide:
Business bank account information as well as routing numbers
Employer Identification Number for tax purposes
Fully operational business website (address)
Social security number, government ID, or driver's license of the business owner
Business & Personal Contact information
Online Merchant's Financial Information
Estimated processing volumes
What exactly you will need to get an eCommerce merchant account depends on many factors. Apart from the above-listed documents, additional documentation might be required, particularly if your merchant account needs a high line of credit.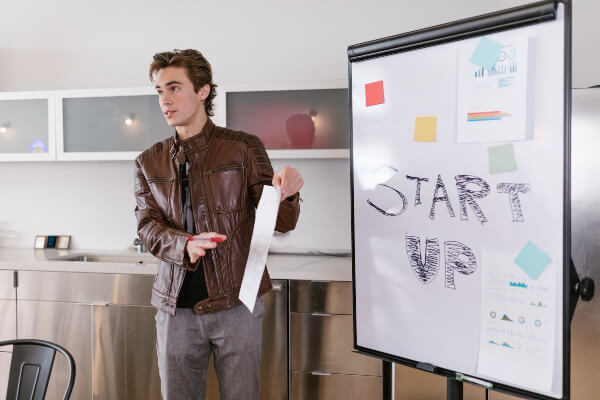 Keep E Commerce Payment Processing In Good Standing:
E Commerce Payment Processing is susceptible to fraud and chargebacks. There is a certain set of rules that such merchants must follow to stay in compliance with the payment processor and avoid problems that could be devasting to their business. Following are some guidelines to keep your e-commerce payment processing in good standing:
Provide Easy-to-Access Contact Information: Make it easy for your customers/buyers to contact you. Post phone numbers and email addresses on your website. Also, make sure to respond to emails and telephone calls promptly.
Offer Excellent Customer Service: Do your best to offer great overall customer service. If there is a customer issue, try to resolve it as quickly as possible and in favor of the consumer.
Confirm Descriptor: The descriptor is information regarding a sale/purchase that a customer sees on their monthly credit card statement. Make sure that it is clear and easy to recognize.
Carefully Monitor Your Account: Careful and regular account monitoring will help you stay alert of any suspicious activities and/or any transactions that could be fraudulent.
Respond Promptly to Bank Requests: It is important to respond to requests from the bank about customer disputes. Make sure to answer all requests quickly and provide supporting documentation whenever required.
Comply with the Merchant Agreement: Carefully read the merchant agreement and its stated terms and conditions. Know your processing limits and if you have any material changes on your eCommerce merchant account, contact your merchant account provider in advance.
Use Chargeback and Fraud Protection: Implement automated chargeback and fraud protection tools and strategies. It would also be a good idea to block transactions from counties that are notorious for high levels of chargeback or fraud.
E Commerce payment processing is the obvious choice for businesses that need great customer service management, flexibility, and the ability to process large volumes of payments effectively. Be sure to choose a reliable payment processing solution that is suitable for your eCommerce business model and follow the above guidelines to ensure your merchant account stays in good standing with the Payment Processor.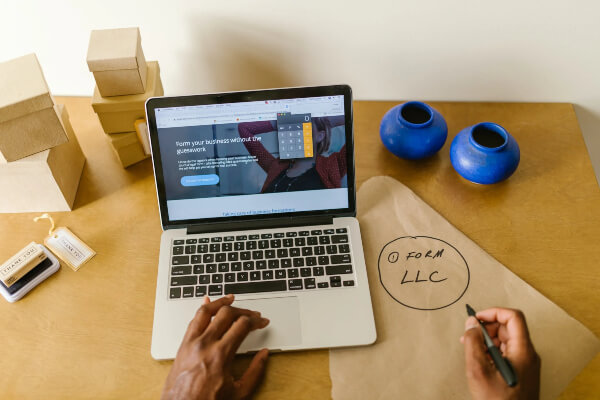 What is a Third-Party Shopify Merchant Account?
Getting a Shopify Merchant Account if your business and products are low risk, then you can easily set up payment processing with Shopify Payments. However, for high-risk products and services, e.g. nutraceuticals, travel, CBD, credit repair, debt collection, etc., you will need to look for a third-party Shopify merchant account to accept and process electronic payments. This is because Shopify does not offer high-risk merchant processing, but you can integrate a third-party Shopify Merchant Account as an alternative.
With a Third-Party Shopify Merchant Account, you are allowed to sell your products on this platform. Fortunately, there is no shortage of high-risk account providers. It is recommended that you do your research when looking for third-party Shopify eCommerce merchant account providers. The best high-risk account providers offer helpful customer support, fast integrations, and low rates. Once you find a reliable provider, the setup process is as simple as uploading code into your Shopify store. Some third-party providers are easy to work with and have codes that work better than others. We support Shopify Merchant Accounts with full compatibility for your Shopify Store.
High Risk Merchant Account for Shopify:
A reliable High Risk Shopify Merchant Account allows you to give your customers an easy and quick way to buy the products they want from your store. The best solutions are the ones that are easy to use for your customers and offer great versatility, security, and scalability to business owners. The high-risk merchant account you choose should have the following characteristics:
Easy Integration: The best high-risk merchant accounts for Shopify are easy to integrate with the platform. Proper integration saves you from headaches down the road.
Accepts Popular Payment Types: You should choose an eCommerce merchant account that can accept the type of cards your customer uses the most.
Supports International Currencies: If you sell your products across borders, then you need a third-party high-risk merchant account that supports international currencies online. With such an account, you will have an easier time receiving payments, offering refunds, and settling disputes.
24/7 Customer Support: The best high-risk merchant account for Shopify come with 24/7 customer support for your convenience and peace of mind.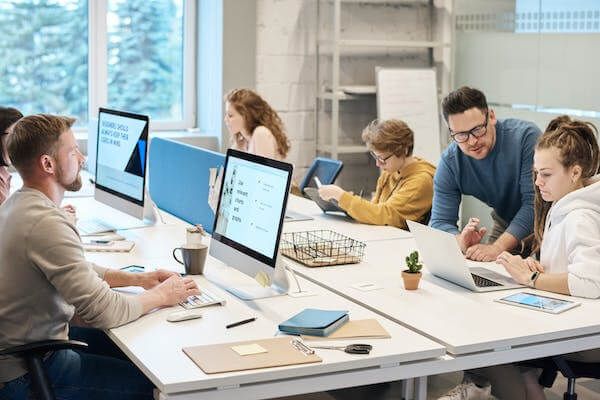 Best eCommerce Merchant Account Gateways:
Choosing the right eCommerce merchant account gateway for your online store is one of the most important decisions you will make. The right merchant account gateway encourages customers to come back, increases your sales, and helps grow your business. There are many such gateways available. The best ones include the following eCommerce Payment Gateways:
Authorized.Net Gateway: This is one of the most popular and trustworthy merchant account gateways around today. Authorized.Net is reliable, has reasonable terms and pricing, and provides many added services, e.g., mobile payments, merchant accounts, virtual terminals, and more.
eProcessing Network: eProcessing Network is a user-friendly merchant account payment gateway that facilitates easy integration, automated recurring payments, website payments, and more. It is particularly popular for its mobile payment processing capability.
NMI eCommerce Gateway: NMI is a very versatile eCommerce merchant account gateway. It offers a wide range of shopping carts and more than 200 payment processors. NMI provides full control to merchants over their payment hardware.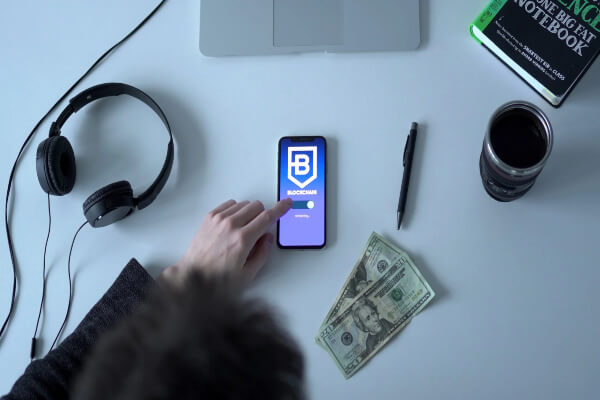 eCommerce Fraud Protection For Ecommerce Accounts:
eCommerce fraud has become a major threat due to the increased usage and demand of online shopping. Fortunately, there are ways to protect yourself from eCommerce fraud as a merchant. There are many eCommerce Fraud Protection tools available to help you in this regard. 3-D Secure Fraud Prevention is arguably the best solution for your eCommerce Account, to combat credit card fraud.
3-D Secure helps prevent unauthorized transactions and credit card fraud, reducing fraudulent transactions and chargebacks. It offers a guarantee that a user confirms the transactions. During the checkout, a customer receives an SMS containing a verification code. They must input this code to proceed otherwise the transaction will be canceled. In this way, 3-D Secure helps ensure eCommerce merchants only deal with trustworthy, real internet buyers in the United States. Fully utilizing Payment Card Industry Data Security Standards.
3-D Secure 2.0 was released a few years ago, addressing certain issues with the original fraud prevention tool, while also introducing new features. The biggest change is a reduction of fraud while enhancing user experience. 3-D Secure 2.0 allows users to authenticate with one-time passcode sent via SMS or even biometrics, e.g., voice or face recognition or thumbprint. This fraud prevention tool also results in reduced chargeback liability for eCommerce and online merchants.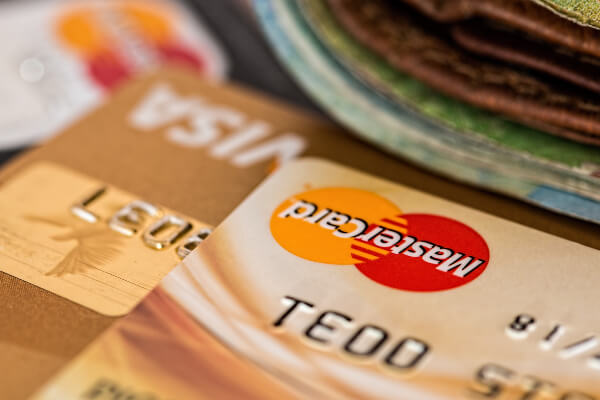 eCommerce Chargeback Protection for eCommerce Accounts:
Chargeback alerts are the best way to prevent chargebacks as an eCommerce merchant. As their name suggests, chargeback alerts are preventive alerts that are received to warn the merchant against a potential chargeback. HRMA-LLC offers the best chargeback alert service, which can reduce chargeback ratios on your eCommerce Payment Processing Merchant Accounts.
Chargeback alerts have two types: fraud and non-fraud. Fraud alerts occur when someone's card is used to make a payment without their authorization, so they contact their financial institution for the charges. Non-fraud alerts occur when the cardholder disputes a transaction they intentionally made because either product was defective, the refund was denied, the service was canceled, or they didn't receive the product.
A reliable chargeback service monitors your account and transactions and provides alerts in real-time to promote effective chargeback management. The reduction of chargebacks is the major benefit of such a service. On average, it can help eCommerce Merchants reduce chargebacks by 20%. Call us today for all your chargeback mitigation needs.
GET STARTED TODAY:
eCommerce Merchant Account & eCommerce Payment Processing:
At High Risk Merchant Account LLC, your business success is our ultimate goal. Our dedicated staff is standing by to assist you in navigating the eCommerce Payment Processing Space. With decades of experience, our team is committed to providing competent knowledgeable advice and a plan of action to get your merchant account approved quickly. Call us immediately to get on the fast track for an eCommerce Merchant Account and eCommerce Payment Processing. Our typical turnaround time is 3-5 business days and in certain cases the very same day. We look forward to working with you! Apply Online Now