What Is a Nutraceutical Merchant Account?
A nutraceutical merchant account furnishes business owners with the capability of accepting credit cards and debit cards for payment processing in the nutraceutical industry. This includes the sale of Supplements, Vitamins, Herbs, and other Nutraceuticals, that may be considered High-Risk by some payment processors. This industry may require a high-risk merchant services provider to establish a merchant account for nutraceutical and supplement sales.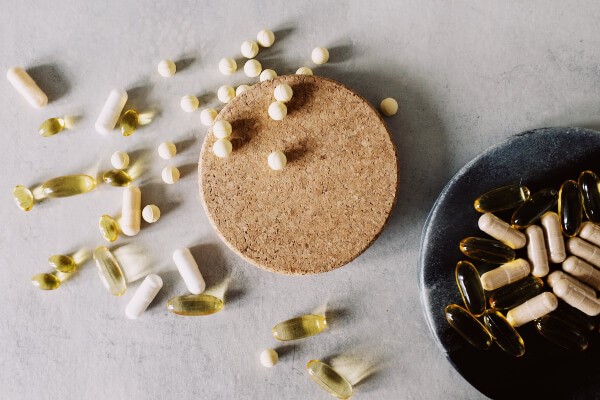 Nutraceutical Merchant Account for Supplement Sales:
The nutraceutical and supplement industries are booming. However, despite its increasing popularity, it is not easy for nutraceutical merchants to be able to accept and process card payments. The reason behind it is that payment processors consider the industry high-risk because of several reasons. Fortunately, nutraceutical merchant account solutions are available for supplement merchant account processing through a central processing unit. Read on to learn more about payment processing for vitamins and dietary supplements.
If you are a business selling nutraceuticals, supplements, etc., you will need a merchant account to sell your products online and process credit cards, debit cards, and payment cards, to stay competitive. Like other merchant accounts, a nutraceutical merchant account lets you transfer funds from your customer's card purchases directly to your bank account. Nutraceutical merchant accounts and the issuing card bank of the customer work together to make sure that your business securely and successfully gets paid for the supplements you sell. Nutraceutical merchant accounts are very secure. While a traditional bank account allows you to make deposits and withdrawals, nutraceutical merchant accounts function as a holding area with the acquiring member bank and are only used to advance funds from card transactions.
There are several key benefits of having a nutra merchant account. Most consumers these days use card payments for just about all of their daily purchases. Having the ability to accept and process such payments allows you to attract these consumers toward your nutraceutical and supplement sales business. Your merchant account for nutraceuticals acts as a bridge in the card processing network, connecting banks, payment processors, you, and your vitamin and supplement customers seamlessly.
What is a Supplement Merchant Account?
Supplement merchant accounts are like nutraceutical merchant accounts. If you are a merchant selling supplements, you need a supplement merchant account to accept card payments and have your business appear trustworthy and legitimate to your customers. The good news is many reputable payment processors offer nutraceutical and supplement merchant accounts depending on the needs of a merchant. Their solutions are customized for the supplement and nutraceutical industry. Typically, a supplement merchant account can cover different niches, such as:
Dietary Supplements
Vitamins, Minerals, and Amino Acids
Herbal Products
Herbs or other Botanicals
Cosmeceuticals
Health, Fitness, and Cosmetic Products
Continuity Subscription Business Models
Auto-Ship Supplements & Negative Option
Of course, similar to a nutraceutical merchant account, if you sell supplements, you will need to find a high-risk merchant account, because supplements are also considered a high-risk industry and you need the added features with such an account, e.g. chargeback prevention tools, anti-fraud measures, support for a variety of electronic payments, etc. Fortunately, reputed high-risk merchant account providers exist that offer these tools and more to help your supplement-selling business stay competitive and grow. Usually, nutraceutical and supplement merchant solutions are offered in combination, but if you wish to acquire a supplement merchant account separately, you can request the payment processor for it.
Underwriting for Nutraceutical Credit Card Processing:
The underwriting process for nutraceutical credit card processing involves several key steps. Underwriters review your nutraceutical merchant account application to determine the risk associated with processing payments for the supplements you sell. Generally, a dedicated nutraceutical merchant account underwriter is assigned to you to provide application process guidance. Here are the various checks performed by underwriters:
The first item underwriters check are the supplements that you are selling. They check the ingredients to confirm that they are all legal and allowed to be sold in the region where you are selling them.
Ingredients must be shown on the label, so the underwriters can confirm Food and Drug Administration and DEA Compliance.
Next, your website and marketing materials are thoroughly examined to ensure that there are no unproven claims about the supplements and nutraceuticals being sold.
Underwriters also routinely confirm that you properly adhere to regulatory guidelines and rules, and you also operate legally with approved over-the-counter drugs.
The underwriting team also reviews your processing history. Ideally, your chargebacks should be low. If they are higher, then be sure to add an explanation for it and what you are doing to bring them under control.
Principal's Financial Responsibility must be proven by all principal's Credit Scores and Credit History.
Naturally, you should also show sufficient operating capital in your business bank account. This assures the underwriters that you have enough money to operate your nutraceutical business and cover any chargeback risks associated with your merchant account.
Applicants for nutraceutical credit card processing should be prepared to provide all the necessary documents needed to approve the merchant account.
Getting Nutraceutical Merchant Services Approved:
The application process for acquiring nutraceutical merchant accounts is like that of other high-risk merchant accounts. Underwriters perform various checks before approving your application. To ensure success, follow these guidelines:
Make sure that you have a good credit score. If it's not, consider adding a co-signer to increase your chances of nutraceutical merchant account approval.
Underwriters carefully review the nutraceutical/supplements website. Be sure that all links on your site are working properly. Shipping, Refund, Privacy, and other policies need to be clearly displayed.
Offer adequate customer service and if the underwriter team calls, respond promptly. If a call goes to voice mail, identify the company name, and indicate when the caller can expect to hear back from you. If possible, use autoresponders for an email to let customers know that you received the email.
The underwriters will conduct internet searches for reviews on the products, company, and owners. So, be sure to check such details to learn what's out there. If there are any negative reviews, do your best to respond and give your side of the story.
Nutraceutical merchants that follow these tips significantly increase their chances of getting approved and get the most flexible reserves, highest processing limits, and lowest rates
Necessary Documents for Nutra Merchant Accounts:
High-risk nutra merchant accounts are available for virtually all product offerings, such as dietary/hormonal supplements, colon cleansers, blood sugar balancing, anti-aging, nutritional beverages, minerals and vitamins, workout, and weight loss supplements, etc. Application for a supplement merchant account is typically free and the process is straightforward. To get started, simply submit an online application form along with supporting documentation. After submitting your application, you will be assigned a dedicated account manager to help ensure nutra merchant account approval.
Necessary documents for nutra merchant accounts may include the following:
Payment processing history
Product fulfillment agreements with suppliers
Product information
Bank statements
LLC or corporate articles
A voided check or bank letter
Less than 2% chargeback ratio
Proof of identity of the signer on the account, and other relevant data/documents to help underwriters get fully understand your business
Apart from these documents/details, some nutra merchant account providers also ask that you have a secure and fully functioning website before you submit your merchant account application. Once you submit all the necessary documentation, allow 3-5 business days for approval of your nutra merchant account. The underwriting and approval time of an application may vary from one merchant services provider to another.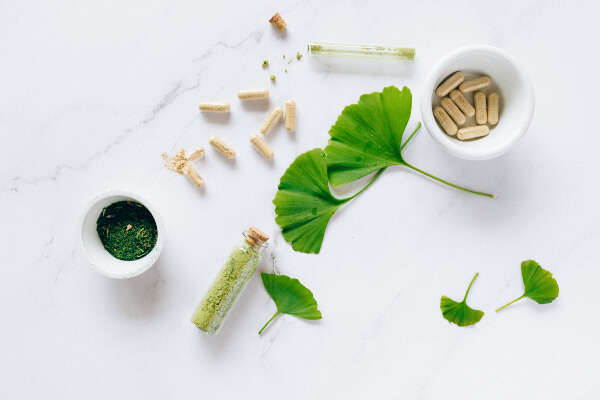 Finding the Best Merchant Account for Nutraceuticals:
Finding the best merchant account for nutraceuticals is extremely important. This is because there are many merchant account providers out there and not all of them are equal. The features and services they offer with merchant accounts vary greatly. So, for the best experience, you want to choose the one that covers all your needs and preferences. When it comes to a nutraceutical merchant account, there are certain key features and aspects you should look for. These include the following:
The ability to process credit cards.
The easier application process allows you to submit the form and get approved quickly without much hassle.
Merchant account comes with competitive rates and terms for nutraceutical and supplement merchants.
Offers features to facilitate seamless selling of supplements and nutraceuticals on the web.
Has advanced anti-fraud and anti-chargeback tools in place. Monitoring of disputes and suspicious transactions should be reliable.
Offers flexible payment gateway solutions.
Reliable 24/7 customer support is offered.
A wide range of payment options is offered.
A merchant account for nutraceutical offers smooth and seamless payment experiences for clients, no matter whether they purchase via mobile payment, desktop payment, or through a Payment Card Industry Data Security Standard approved gateway shopping cart.
Suitable for nutraceutical merchants with bad credit history or score.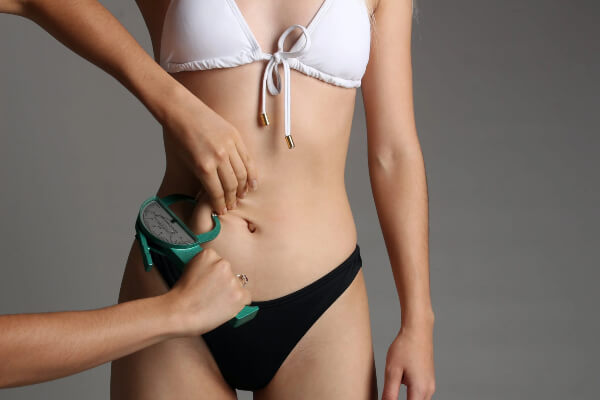 What Are the Rates for Nutraceutical Merchant Accounts?
Like other merchant accounts, payment processors charge specific transaction processing fees when a nutraceutical and supplements merchant accept and process a payment. These rates cover the secure handling of the funds, and depending on the payment processor, could vary based on the type of payment used, merchant account fees, the value of the sale, and more.
Since the nutraceutical industry is considered high-risk, merchants belonging to this industry will usually have to pay higher fees to cover the extra risk associated with the nature of their business. The fees that a payment processor charges are contingent on many key factors. These include the processing history of the merchant, the industry the business belongs to, projected sales value, etc. While each merchant account provider is different, the typical rates associated with both nutraceutical merchant accounts and supplement merchant accounts, include the following:
Transaction Fee
Merchant Account Fee
Monthly Statement Fee
Discount Rate
Chargeback Fee
Merchant Account Registration Fee
Refund Fee
Card processing rates are the same as with any other merchant account. On average, nutraceutical payment processors charge these rates:
Visa: 2.95% Swiped to 3.95% Non-Swipe
Discover: 2.95% Swiped to 3.95% Non-Swipe
Mastercard: 2.95% Swiped to 3.95% Non-Swipe
American Express: 2.95 Swiped to 4.95% Non-Swipe
Why Do Nutraceuticals Require a High-Risk Merchant Account?
Nutraceuticals require a high-risk merchant account because such businesses are deemed high-risk by banks and payment processors. Nutraceutical businesses experience many chargebacks as compared to other industries and usually require a Nutraceutical High-Risk Merchant Account
Physical retailers avoid this problem as they have customers that already trust them to make things right in case of a problem. Nutraceutical merchants selling products online don't get to enjoy this privilege, so they have a higher risk of chargebacks. While certain tools that can help nutraceutical and supplements businesses avoid suffering from large numbers of chargebacks, most of these options are sadly unknown to online retailers, particularly those who are just getting started. Ask your merchant services provider about tools to help prevent chargeback risk .
Apart from this, some nutraceutical businesses use continuity subscription model, auto-ship, continuity offers, memberships, or other types of recurring billing models. This makes some customers confused. When customers see a certain charge on their statement from a nutraceutical merchant that they don't understand, they initiate a chargeback.
Finally, not all nutraceutical businesses are unfortunately legitimate companies that offer useful products. Some wrongly insist that their products offer magical results. When these products fail to deliver what they promise, customers may not trust the business to make things right and instead have their financial institution initiate a chargeback.
Nutraceutical Payment Processing and Food & Drug Administration:
Meeting the rules and regulations of the Food & Drug Administration is a crucial part of operating a nutraceuticals business. If your nutraceutical or supplement sales business fails to comply or meet with FDA regulations, it can cause problems with payment processors and banks, leading them to decline to work with you. Getting approved for nutraceutical payment processing also becomes challenging because of the type of product you are selling. As a nutraceutical merchant, anything you sell is going to be subject to additional government and FDA regulations. FDA Dietary Supplement Products - Ingredients Warning Such is the nature of your business and industry.
Most often, supplements selling businesses fail to comply with providing safety and toxicity information about their products. The reason behind it is that these specific products are generally sold in small quantities and must be Over-the-counter drug approved. This makes it hard to provide the necessary data related to safety and toxicity and leads to conflicts with the Food & Drug Administration guidelines.
Apart from this, certain supplements and nutraceutical products are simply more difficult to get approved. These include (but are not limited to) the following:
Weight loss supplements
Herbal, botanical, and plant-based products
Pain management nutraceuticals
Nutritional Supplements
Meal replacement snacks and shakes
Multivitamins
Cosmeceuticals
Sports enhancing supplements
Anti-aging treatments
Detox kits
Hair growth and treatment products
Dietary supplements
To ensure hassle-free nutraceutical payment processing, be sure to comply with all FDA and DEA Guidelines.More information on the FDA Advisory List and choose a reliable Nutraceutical Payment Processor to work with you.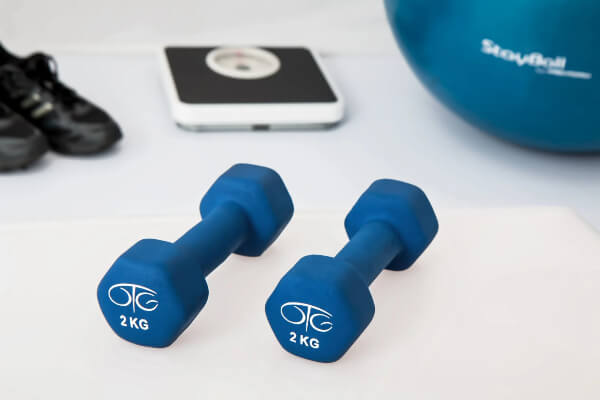 Does HRMA-LLC Specialize in Nutraceutical Merchant Processing?
Operating a business is no doubt a difficult task and it is even more challenging when your industry type is deemed high-risk. The good news is high-risk merchant account providers exist and they are willing to work with nutraceutical merchants for supplement sales. HRMA-LLC is one such provider you can rely on to cover all your high-risk merchant processing needs.
HRMA-LLC specializes in offering Nutraceutical Merchant Processing solutions to businesses and industries that are considered high-risk and are usually declined by traditional payment processors. We offer customized end-to-end solutions to nutraceutical merchant payment processing and offer nutra merchants many benefits. These benefits include; ACH Processing , High Volume Merchant Accounts, Ecommerce Merchant Services , and Chargeback Alerts to prevent chargebacks.
are more top reasons to choose us:
Competitive Rates: We offer non-obligation price quotes for your peace of mind.
Fast Approvals: We have a fast application approval time, and we approve all kinds of high-risk merchant account applications.
Chargeback Mitigation and Prevention: We have state-of-the-art tools in place to prevent and mitigate chargebacks.
High Volume Processing: With us, you can get the processing volume you need to meet your business goals.
Multiple Payment Options: We allow you to accept various forms of electronic payments, e.g., credit cards, debit cards, eChecks, ACH, and more.
High Risk Merchant Account LLC can accommodate both nutraceutical and supplement merchant accounts for companies marketing nutraceuticals, vitamins, and supplements, on the internet. Provided the products do not contain any controlled ingredients, we can provide credit card processing for this industry. We specialize in high-risk merchant accounts and have differentiated ourselves as experts in the merchant services field. With decades of experience, our staff is standing by to assist you in getting payment processing for your nutraceutical business.
Get in touch with us today to learn more about our high-risk merchant accounts for nutraceutical payment processing.
GET STARTED TODAY !!!!!
At High Risk Merchant Account LLC, your business success is our ultimate goal. Our dedicated staff is standing by to assist you in navigating the payment processing space. With decades of experience, our team is committed to providing competent knowledgeable advice and a plan of action to get your merchant account approved quickly. Call us immediately to get on the fast track for nutraceutical merchant account processing. Our typical turnaround time is 3-5 business days and in certain cases the very same day. We look forward to working with you! Apply Online Today