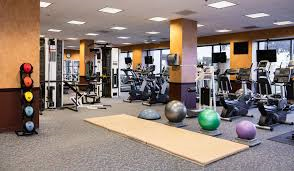 Getting A Fitness Center Merchant Account


If you own a gym, health club, or fitness center, then you know how important it is to be able to easily accept membership payments, particularly through debit and credit cards. A merchant account allows you to do just that. Unfortunately, in the health and fitness industry, chargebacks and other problems can make it difficult to get a suitable merchant account. Health club industry is considered high risk and because of this banks and payment processors tend to avoid it.


Why are Gyms, Health Club, & Fitness Centers Considered High Risk?


As these industries are generally membership-based merchant accounts, they are viewed as high risk. Many paying members won't stick with the health club, and without a physical product, it is easy for the customer to file a chargeback by claiming that they did not know they were still being charged the fee. This risk leads many fitness centers and health clubs to struggle to obtain a merchant account or to only get approved for accounts with low processing maximums or extremely high fees.
Because of this, it is recommended that you look for high-risk merchant accounts for your business. To do that, you will need to find a trustworthy and knowledgeable high-risk merchant account processor that is willing to work with your specific business model.


How to Choose the Right Fitness Center Merchant Account Provider?


When choosing a high-risk merchant account provider for your health club or fitness center, there are certain factors that you should consider to ensure that you have made the right choice. These factors include the following:


Recurring Billing: When it comes to health club memberships, it is crucial to have the ability to bill your clients on monthly basis. So, make sure that the merchant account you get has the recurring billing feature.


Signature Payments: Make sure that the merchant account provider offers signature payment service. This allows customers to add their signatures during payment as well as make payments via other methods.


No Application Fees: Most health club owners avoid getting a merchant account because of the generally high fee that is associated with such service. The good news is that there are payment processors that offer high-risk merchant accounts without requiring a lot of fees upfront.


Mobile Apps: Not all high-risk payment processors take advantage of mobile applications. If your health club business is forward-thinking, then it is important that you choose a provider that allows complete and secure use of mobile apps.


How to Get Approved For A Health Club or Fitness Center Merchant Account?


You can increase your approval rate by highlighting the best features of your health club business. Your cover letter should include relevant information and you should discuss anything that makes your business stand out. Furthermore, it is also recommended that you address high trading volumes in the cover letter. Possibly address the use of chargeback alerts, to mitigate potential high chargeback ratios. Showing a strong processing history can increase your chances of approval for the health club merchant account. Finally, make sure that you have a plan to address long fulfillment duration. Reducing the fulfillment duration makes you a lower risk.
In conclusion, even though the health club industry is booming, it is still considered high risk by banks and merchant services. The good news is there are high risk merchant account providers that are willing to work with businesses in the health and fitness industry. When choosing a provider, follow the above-listed guidelines and make sure that you find a payment processor that is suitable for your specific business model.

If all else fails, you may wish to consider ACH Processing for your fitness center or health club.


Merchant Services For Fitness Center
Contact us today to get started at 1-877 493-4622

About The Author
Mark Sands, co-founder of High Risk Merchant Account LLC, an authoritative expert in the high-risk merchant account space. Mark has decades of experience in the payment industry & enjoys writing on entrepreneurial related topics.