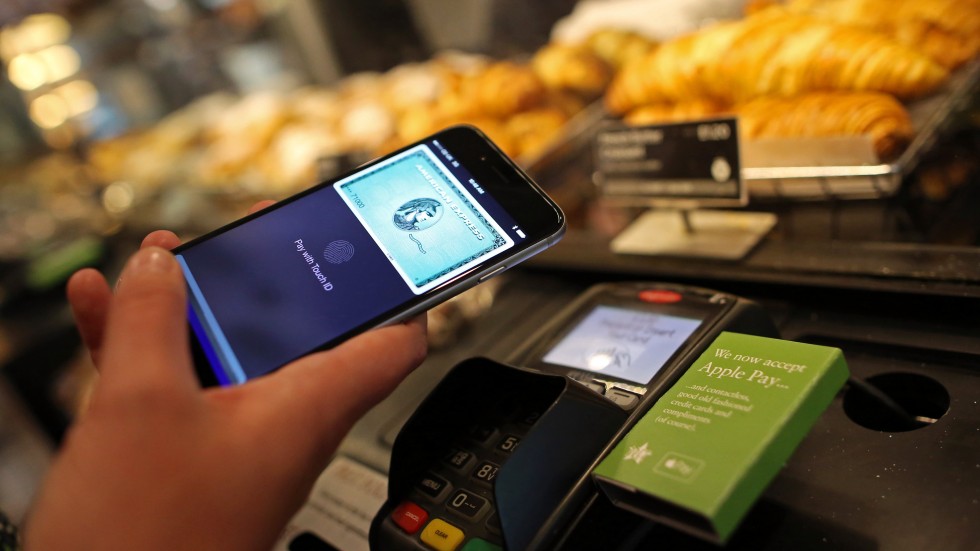 Mobile Payments At The Point-Of-Sale
How incredible we've seen technology grow over the years, impacting just about everything that comes to mind. With more robust technological trends in the offing, we may yet be set to witness more unprecedented developments in every space of our endeavors. Gone are the days when having a wallet was a must, at least, for financial purposes. Thankfully, this workload has been dashed by technology with the introduction of mobile payment channels, which only seem to grow popular by the day.
Just in case it sounds alien, Mobile payment is a broad term that encompasses all means of financial payments done via a mobile or smartphone. This could be at restaurants, money transfers from homes or payments at point of sales. While some payments can be done for free, other services may charge transaction fees. So you'll want to be sure of any intricate information and fees before using one.
Types of Mobile Payments

There are different service providers and means of making mobile payments. While some might need close proximity between devices, for example, Near-field Communication payments, a bunch of others occur just at the touch of a button when connected to the internet. Mobile payments can fall into any of these categories.
• Everyday transactions
Just as it sounds, this type of mobile payment includes our everyday financial transactions which can be done via code or simply opening an app to send money, pay bills and carry out other transactions on the go. Money is usually deducted from the sender and transferred to the receiver's account. Mobile wallets are also available in some cases to expedite the transaction process.
• Point of sale payments

Otherwise called POS payments, this involves paying directly for a good or service right off the bat after purchase by simply tapping your phone or inserting your card on a card reader to pay whatever bill amount is due.
• Closed-loop mobile payments
Closed-loop mobile payments provide unique payment gateways by a company that allows you to, for example, make menu purchases using your smartphone. You can then have a quick pick-up of your order by simply using the mobile-order-specific line. This type of mobile payment is exemplified by Starbucks and a host of others.
• Carrier payments
This type of payment leverages the fact that all smartphone devices used for payments are cell phone carrier enabled. So services and goods can be paid for via your phone after your phone bill has been received. Carrier payments are common in donations made via text on a smartphone.
• Mobile card reader
Other companies enable small businesses and users alike to receive payments immediately from a debit or credit card. This is done by using a device which is inserted into a smartphone or tablet and enables payments, hence simply eliminating the need for physical or cash payments at the bank.
Mobile Payment Applications
A number of apps, depending on your financial institution, are now available on top app stores for download. The rapidly ravaging technology of smartphone payments has even necessitated the incorporation of some payment features which comes built-in on some smartphones. Here are some top Mobile Payment applications.
Apple Pay:
Apple continues to gain worldwide acceptance with its iPad, iPhone and Apple Watch devices. However, the Apple Pay feature is another perk that comes with the gadgets. Using this technology, a debit or credit card can simply be used in an Apple Pay supported POS device to make payments by using the fingerprint or watch button. Since fingerprints are unique, no extend payment verification, expiration dates or other security checks are necessary as they are all stored on your smartphone. Not all outlets support Apple Pay so you'll want to check the list of supported stores, hotels and restaurants before using the payment gateway.
Samsung Pay and Android Pay:

Just like Apple Pay, this payment channel works on many Samsung Galaxy devices and partners with a host of merchants, thereby allowing payments via gift cards. Up to 10 bank cards can also be stored using Samsung Pay. Android Pay, on the other hand, is accessible by all non-rooted android smartphones and can be downloaded from the Google Play store.
Bank apps:

Bank apps are also available for seamless smartphone payments. Users can transfer funds to other bank users and have access to important bank information on the go. Wells Fargo, Bank of America and virtually all others have an app for their customers which is usable after opening a checking or current account. Even if your bank has no mobile app feature, it's always possible to send or receive money from other bank users via mobile transfers using non-bank apps.
Non-Bank Apps:
Non-bank applications, just as they come across, are not provided by your bank. But they support mobile transactions or cash storage for easy transfer to other users of the application. Square Cash is one example that allows email or text transfers of money at no extra charges.
PayPal:

A popular non-bank app is PayPal. Being a global payment service provider, PayPal works similarly to Square and permits funds transfer via the app at supported stores.
Google Pay:

Google Pay more or less mediates bank to bank transfers via its app. Simply load your wallet account and you are set to make transfers after providing the necessary bank information of the receiving account.
American Express:

With American Express, sub-accounts can be created and transfers made just as is possible with other forms. Facebook Messenger and Snapchat are also other unlikely channels, but they sure allow money transfers to friends on the network. Other payment channels include PopMoney, VenMo and blockchain powered crypto-currencies like Bitcoin.
Direct Carrier Billing and Closed-Loop Mobile Payments:

This might not come very appealing to many users, but Closed-Loop or Direct Carrier Billing Mobile Payments are also available. This is commonly used when you buy a ringtone or application on your smartphone. Your network provider charges the payable amount to your phone bill. This channel is also used in charity donation. In general, Closed-Loop payments are activated by companies such as Taco Bell, Walmart, Subway, Starbucks and Sonic.
About The Author
Angela De Steffano
Staff writer at High Risk Merchant Account LLC
Angela is a merchant account specialist and heads the marketing team at HRMA-LLC.

PLEASE BE SOCIAL: